Etienne Rivière's personal web corner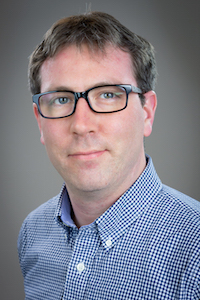 I have been a professor of Computer Science at UCLouvain since September 2017. Before joining UCLouvain, I was a lecturer at Université de Neuchâtel, Switzerland since 2011. I obtained my PhD in 2007 from Inria/University of Rennes under the guidance of Dr. Anne-Marie Kermarrec. I was an ERCIM Alain Bensoussan fellow at NTNU Trondheim and University of Neuchâtel (UniNE) in 2008-2009
I am a member of the Louvain School of Engineering (EPL). I lead the Cloud and Large-Scale Computing group, part of the ICTEAM research institute and its INGI (Computer Science) department.
My research activities and publications are detailed in the research section of this website.
You can also consult my DBLP and Google Scholar profiles.
Projects
I am currently leading the following externally-funded projects at UCLouvain:
Wallonia region GEPICIAD (2021-2025): Elastic and predictive infrastructure management for data lakes and big data processing.
Innoviris SSHC (2021-2023): Security and privacy for smart-home environments and social interactions in home care scenarios (with Prof Axel Legay and Prof Grégoire Lits)
FNRS FLECSIWAB (2021-): Setup of a federated infrastructure for experimental research in systems and networks in Wallonia and Brussels
Innoviris FairBCaaS (2019-2021): Benchmarking performances and bringing fairness in BlockChain-as-a-Service (with Prof Ramin Sadre)
FNRS DAPOCA (2019-2021): Dynamic and Adaptive Placement and Orchestration of Cloud Applications
I was recently involved in the following projects:
Service
Some of my recent service and involvement:
Shadow PC co-chair for ACM EuroSys 2020;
Steering Committee member for Compas, the French-speaking series of conference in systems, architecture and parallelism;
Doctoral workshop co-chair for ACM/IFIP Middleware 2019, at UC Davis, CA, USA;
Workshops co-chair for IEEE SRDS 2019 in Lyon, France;
Publicity chair for ACM EuroSys 2019 in Dresden, Germany;
Chair of ACM SIGOPS France (ASF) from 2014 to 2018 (and now honorary chair);
Steering committee member for the OPODIS conference series (2015 to 2018);
PC co-chair for DAIS 2018;
Workshops chair for EDCC 2018 in Iaşi, Romania;
Workshops chair for ACM EuroSys 2017 in Belgrade, Serbia;
Publication chair for ACM EuroSys 2015 in Bordeaux, France;
Publicity chair for ACM Middleware 2014 in Bordeaux, France;
Workshops chair for OPODIS 2014 in Cortina d'Ampezzo, Italy;
Program committees
I am or have recently been a member of the program committee for [EuroSys 2022] [IEEE/IFIP DSN 2022] [OPODIS 2021] [ACM Middleware 2021] [IEEE SRDS 2021] [IEEE/IFIP LADC 2021] [D-NMEP 2021] [IEEE/IFIP DSN 2021] [ACM Middleware 2020] [IEEE ICDCS 2020] [IEEE SRDS 2020] [ACM  DEBS 2020] [BRAINS 2020] [EdgeSys 2020] [IFIP DAIS 2019] [IEEE/IFIP DSN 2019] [ACM EuroSys 2018] [IEEE/IFIP DSN 2018] [ACM Middleware 2018] [DEBS 2018] [ICDE 2018 (demos track)] [NETYS 2018] [ICDCN 2017]