Welcome!
The Cloud and Large Scale computing group at UCLouvain, Belgium is led by Prof Etienne Rivière. It belongs to the ICTEAM research institute and the Louvain School of Engineering (EPL). The group was established in October 2017.
We are hiring! Check our post-doc position

The group research interests are in building, deploying and evaluating innovative computer systems. We work to improve the scalability, performance, security and ease of programming of large-scale and distributed cloud environments, blockchain infrastructures, programmable networks, and mobile systems.
Check the research section of this website for more details and a list of our publications.
The group offers the following courses (some in collaboration with other EPL members):
You can learn more about our research and publications, the group members and our individual activities using the menu.
We are often looking for passionate new PhD students, Postdocs, and Master students to join the team (more info)
The group acknowledges the support and funding from UCLouvain, the Belgian FNRS, the Brussels-Capital Region Innoviris, the CHIST-ERA ERA-NET programme, and the European Commission's Horizon 2020 (H2020) programme.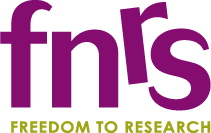 News
13. March 2020
Nicolae's paper 'Fair and Efficient Gossip in Hyperledger Fabric' has been accepted for publication in ICDCS 2020. This is a collaboration with UAIC, Romania and UniNE, Switzerland. Congratulations Nicolae!
28. February 2020
Check our new research report on EL PASSO, a novel single-sign-on system supporting privacy and accountability of users (Collaboration with UCLA and University College London).
18. February 2020
Dr Viet Hoang Tran joins the group as a post-doctoral research associate. Welcome Hoang!
29. January 2020
We are organizing a workshop in Brussels on high-impact computer systems research, in collaboration with Grascomp and EuroSys. Program is online!
19. December 2019
Genc, former intern in the group, successfully defended his PhD at University of Rennes. Congratulations Dr. Tato!
1. December 2019
Dr Ayham Kassab joins the group as a post-doctoral research associate. Welcome Ayham!
27. October 2019
Genc's paper 'Split and migrate: Resource-driven placement and discovery of microservices at the edge' accepted at OPODIS 2019 next December. Congratulations Genc!
03. October 2019
Raziel presents his work on Emergent Overlays at the SRDS 2019 conference in Lyon, France.
19. September 2019
Paper accepted at Middleware 2019: 'PrivaTube: Privacy-Preserving Edge-Assisted Video Streaming', in collaboration with CNRS, University of Bordeaux and Scille (FR).