Welcome!
The Cloud and Large Scale computing group at UCLouvain, Belgium is led by Prof Etienne Rivière. It belongs to the ICTEAM research institute and the Louvain School of Engineering (EPL). The group was established in October 2017.

The group research interests are in building, deploying and evaluating innovative computer systems. We work to improve the scalability, performance, security and ease of programming of large-scale and distributed cloud environments, blockchain infrastructures, programmable networks, and mobile systems.
Check the research section of this website for more details and a list of our publications.
The group offers the following courses (some in collaboration with other EPL members):
You can learn more about our research and publications, the group members and our individual activities using the menu.
We are often looking for passionate new PhD students, Postdocs, and Master students to join the team (more info)
The group acknowledges the support and funding from UCLouvain, the Belgian FNRS, the Brussels-Capital Region Innoviris, the CHIST-ERA ERA-NET programme, and the European Commission's Horizon 2020 (H2020) programme.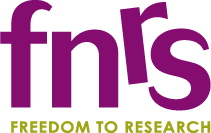 News
1. December 2019
Dr Ayham Kassab joins the group as a post-doctoral research associate. Welcome Ayham!
27. October 2019
Genc's paper 'Split and migrate: Resource-driven placement and discovery of microservices at the edge' accepted at OPODIS 2019 next December. Congratulations Genc!
03. October 2019
Raziel presents his work on Emergent Overlays at the SRDS 2019 conference in Lyon, France.
19. September 2019
Paper accepted at Middleware 2019: 'PrivaTube: Privacy-Preserving Edge-Assisted Video Streaming', in collaboration with CNRS, University of Bordeaux and Scille (FR).
26. July 2019
Our ICSOFT 2019 paper 'From Confidential kNN Queries to Confidential Content-Based Publish/Subscribe' receives the Best Position Paper Award!
25. July 2019
Michał's two papers accepted at ACM ICN 2019 next September: 'Compute First Networking: Distributed Computing meets ICN' and 'Towards Peer-to-Peer Content Retrieval Markets: Enhancing IPFS with ICN' (both with University College London). Congratulations Michał!
01. July 2019
Anthony Dugois from ENS Lyon, France hosted by the group as a visiting student for one month, working on query scheduling in key-value stores. Welcome Anthony!
24. June 2019
Raziel's paper 'Emergent Overlays for Adaptive MANET Broadcast' accepted at SRDS 2019 next October. Congratulations Raziel!
21. June 2019
Samuel and Rémy defend their joint Masters thesis 'Integrated platform for distributed systems training'.