Welcome!
The Cloud and Large Scale computing group at UCLouvain, Belgium is led by Prof Etienne Rivière. It belongs to the ICTEAM research institute and the Louvain School of Engineering (EPL). The group was established in October 2017.
We are hiring! Check our three open Ph.D. positions
The group is organizing the upcoming edition of OPODIS in Brussels in December (OPODIS 2022).

The group research interests are in building, deploying and evaluating innovative computer systems. We work to improve the scalability, performance, security and ease of programming of large-scale and distributed cloud environments, blockchain infrastructures, programmable networks, and mobile systems.
Check the research section of this website for more details and a list of our publications.
The group offers the following courses (some in collaboration with other EPL members):
You can learn more about our research and publications, the group members and our individual activities using the menu.
We are often looking for passionate new PhD students, Postdocs, and Master students to join the team (more info)
The group acknowledges the support and funding from UCLouvain, the Belgian FNRS, the Brussels-Capital Region Innoviris, Wallonia's SPW, the CHIST-ERA ERA-NET programme, and the European Commission's Horizon 2020 (H2020) programme.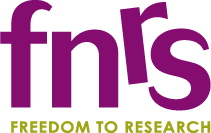 News
24. June 2022
Nicolas defend his Masters' thesis 'Role-based access control for OpenHAB'.
24. June 2022
Hugo and Sophie defend their Masters' thesis 'AuditTrust: Blockchain-based Audit Trail for Sharing Data in a Distributed Environment'.
24. June 2022
François and Sébastien defend their Masters' thesis on the security of IPFS.
24. June 2022
Colin and Julien defend their Masters' thesis 'Anomaly detection at the edge: a federated learning approach'.
23. Jun 2022
Paper accepted at EDCC 2022: 'C2B2: a Cloud-native Chaos Benchmarking suite for the Hyperledger Fabric Blockchain'.
06. Jun 2022
The group will organize OPODIS 2022 in Brussels on December 13-15!
02. May 2022
Igor's paper accepted at PETS 2022: 'SoK: Privacy-enhancing Smart Home Hubs', in collaboration with Sirris (BE).
19. April 2022
Paper accepted in the Proceedings of the ACM on Human-Computer Interaction: 'Engineering the Transition of Interactive Collaborative Software from Cloud Computing to Edge Computing'.
04. April 2022
Matthieu's paper accepted at ICDCS 2022: 'RAPTEE: Leveraging trusted execution environments for byzantine-tolerant peer sampling services', in collaboration with University of Bordeaux and Inria (FR).